Promenade Park Towers – Phase One
The first phase of the Promenade Shopping Centre Revitalization is coming soon which will promptly bring two residential towers, new retail space, and a mixed-use tower for office and hotel purposes. This serves as an initiative to transform the existing Promenade Mall into a public realm that provides the community convenient transit, interconnected pedestrian walkways, and a host of indoor and outdoor amenities.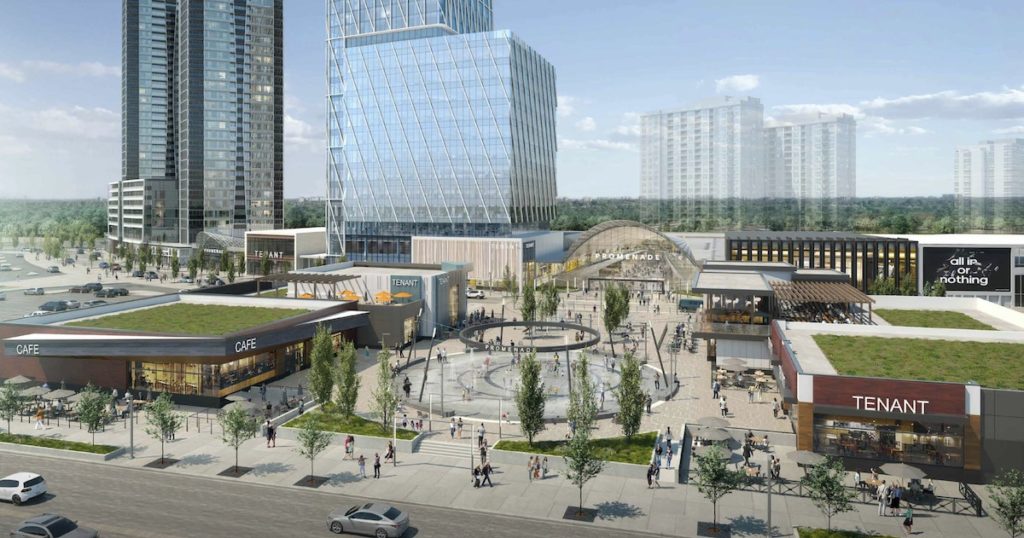 The first tower is proposed at 35 storeys while the second tower will be slightly shorter at 30 storeys – both sharing a 7-storey podium. The third tower will house 170 hotel suites starting at the 13th floor while offices can be found on the lower floors within a 23-storey building. The location previously occupied by Sears as well as parts of the eastern parking lot will be demolished for this project, while the rest of the mall is retained and upgraded. The proposed Yonge Subway Extension's Clark Station will only be 2km away from Promenade Park Towers.
Project Summary
Project Name: Promenade Park Towers
Location: 1 & 180 Promenade Circle, Thornhill
Project Type: Condominium, Office, Hotel
Status: Pre-construction
Developer: Liberty Development Corporation
Architect: WZMH Architects
Landscape Architect: Schollen & Company Inc.
Interior Designer: TBA
Planning Firm: Bousfields Inc.
Estimated Occupancy: TBA
No. of buildings: 2
Storeys: 35 & 30 storeys
Total No. of Units: 729
Unit Size: Approx. 556-898 sq. ft. (Not official)
Unit Breakdown: 348 1-bedroom, 373 2-bedroom, 8 3-bedroom
Maintenance: TBA
Taxes: TBA
Downpayment: TBA
Price Range: Please register for pricing.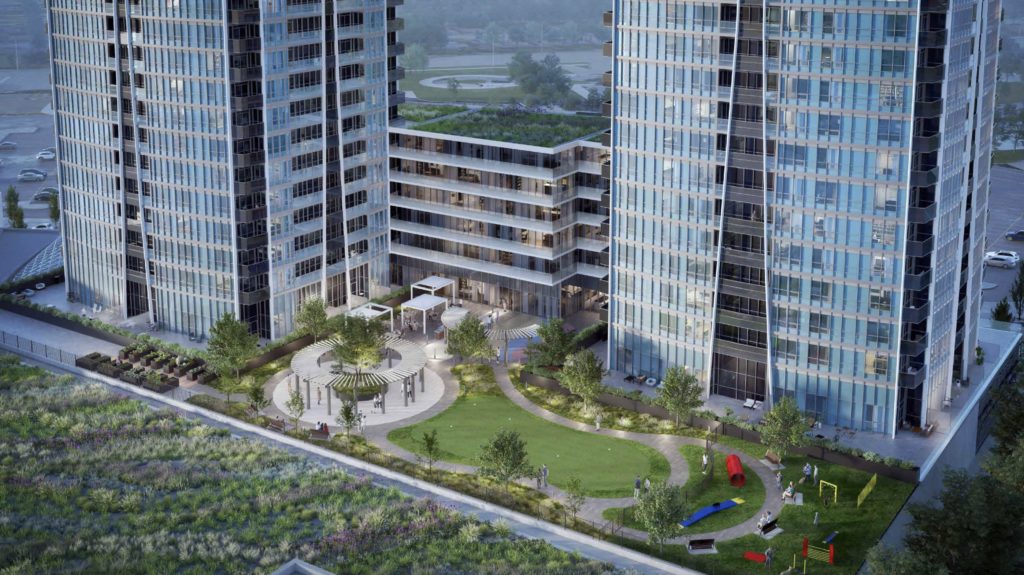 REGISTER TODAY FOR IMPORTANT UPDATES!